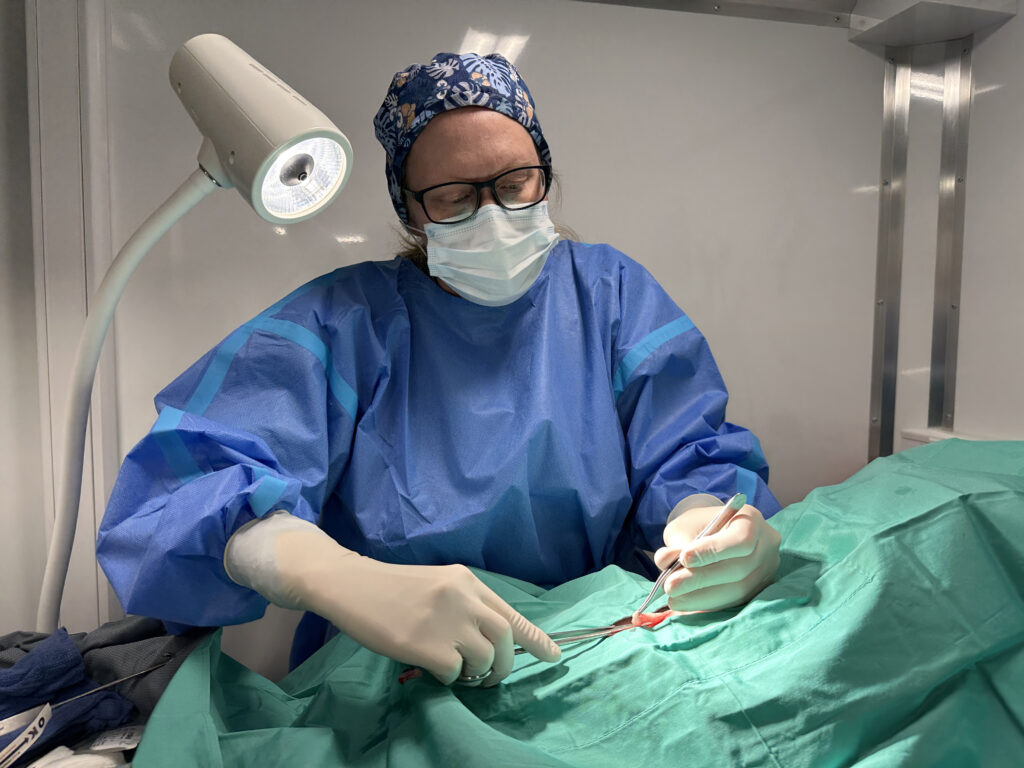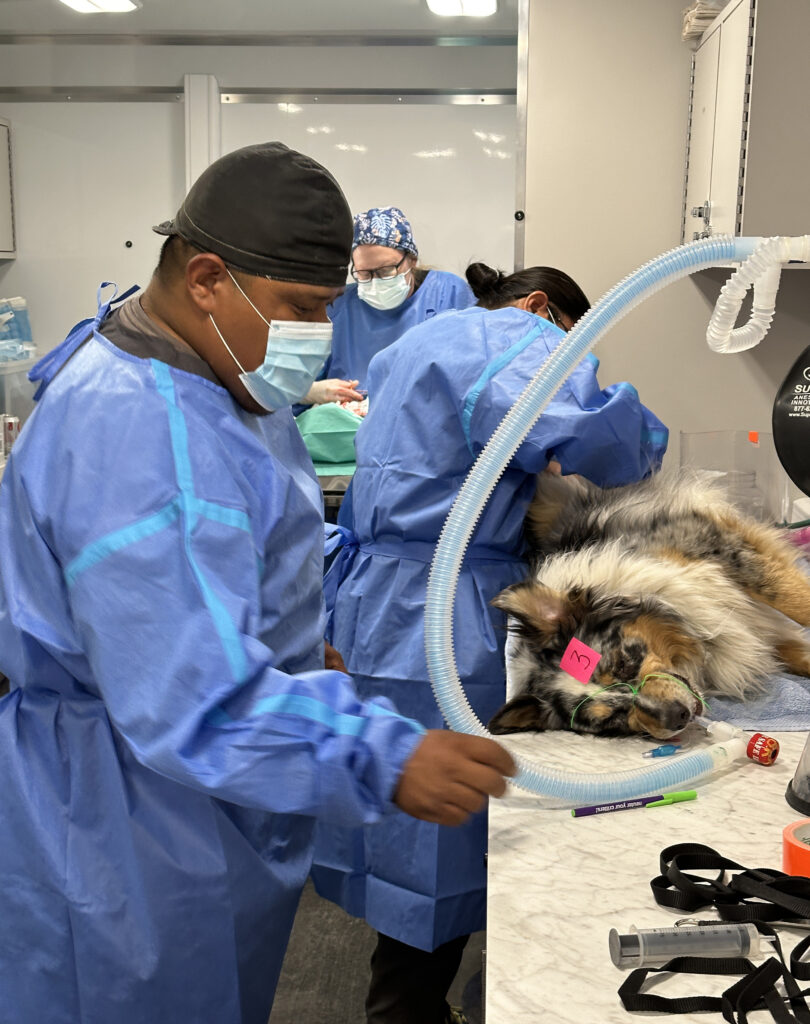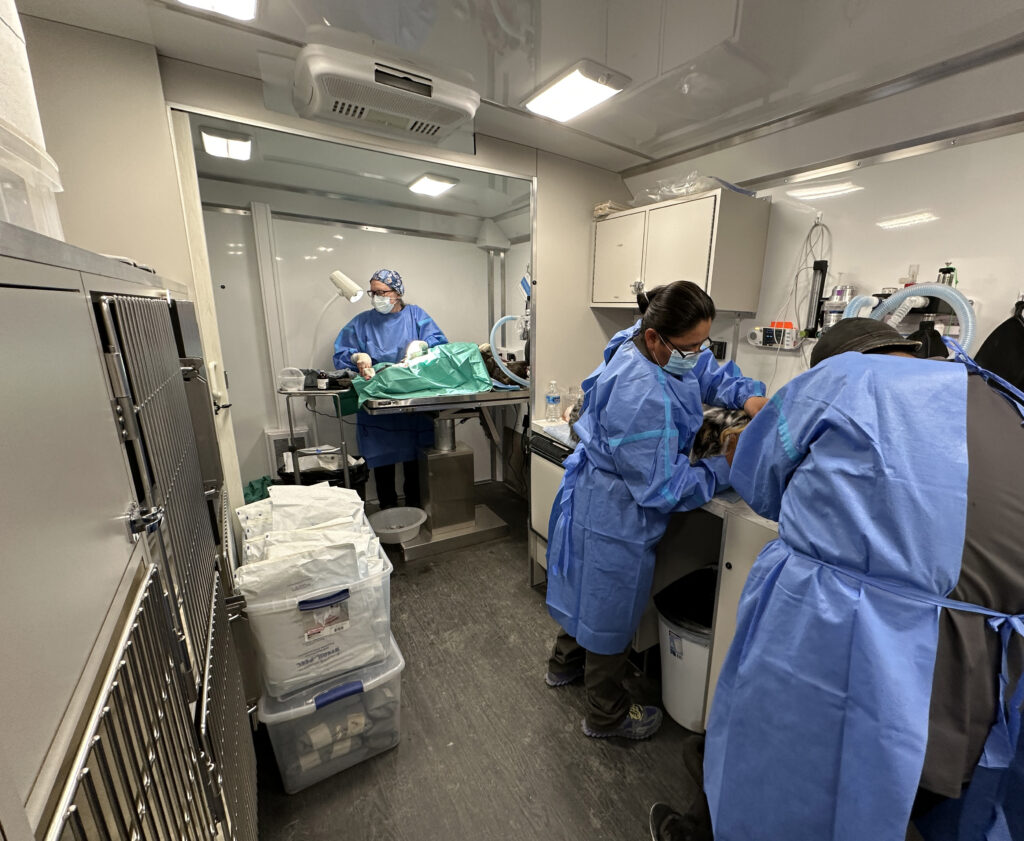 The owners we meet care about their pets. Many people in tribal and rural parts of NM do not have the money or the transportation to take their animals to distant vet clinics. By providing this service where it is needed and free we make it easy for people to do the right thing. We do accept donations but we are able to offer these services at no charge — thanks to the grants and donations we receive!
Flyers are posted locally at the post office, the local store, and some other sites as well as online to get the word out prior to each clinic. The Navajo radio station announces the clinics in both Navajo and English.
Click on any photo to enlarge and scroll through.