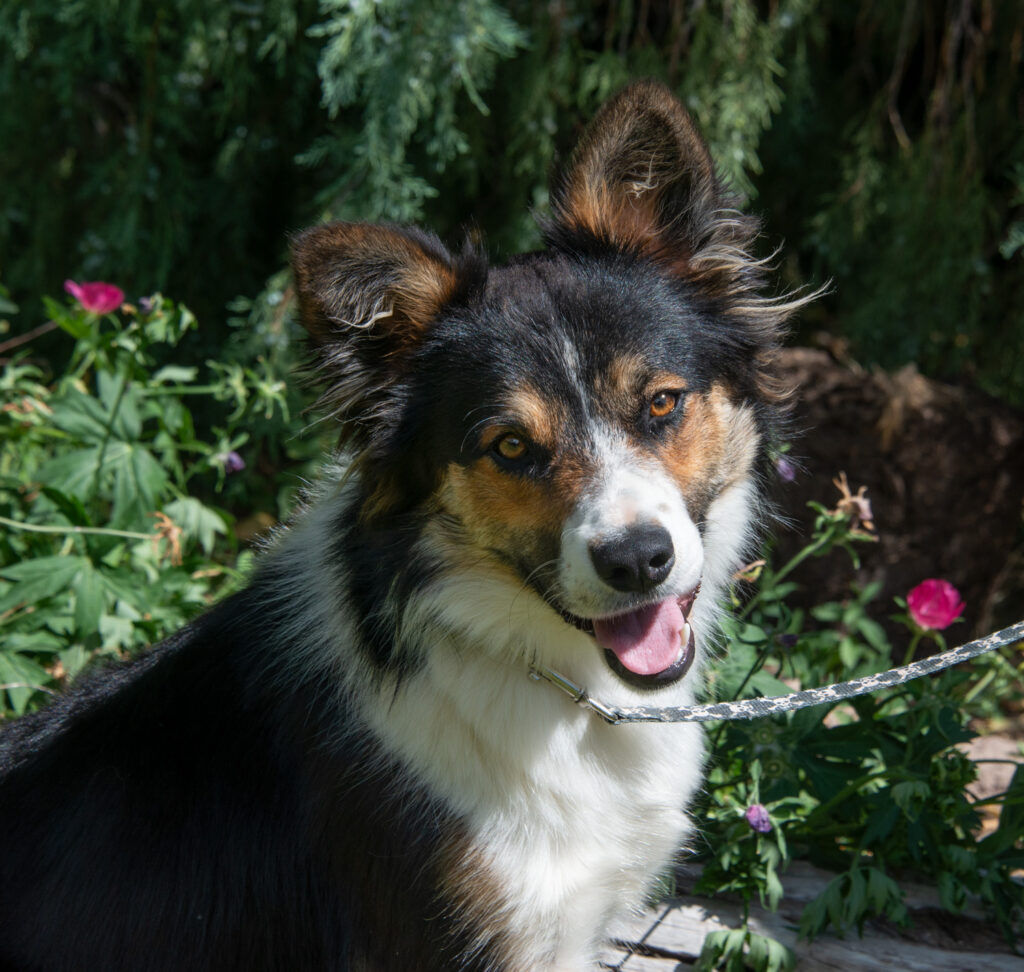 Chappy
Click on images to enlarge
From foster mom Diana: The charming pup pictured here was rescued from Southern Colorado ranching country where he was a free ranging creature enjoying his life as a canine vagabond. He was the product of an accidental encounter between a Corgi mom and a Border Collie dad and was their only offspring. When I met him I was charmed by his very friendly personality and good looks. That's the good part of his story. I asked his keepers if I could take him home as I knew that the fate of an unneutered, no-collar, young male dog in the wilds of Colorado mountain ranches would not be good. Dogs in that country are working for a living and a young, foot-loose, bachelor dog is not tolerated for long.
Since he's been in my home he has learned so much, so quickly. He has become a very mannerly dog, waiting for his food, waiting to go through a door, sleeping through the night, housetrained and learning from my other three dogs that he is the lowest in the pecking order. This sweet pup has never known love but he gives it freely and often. He's around 10-11 months old and will have everything he needs to stay healthy – shots, neutering, heartworm test, microchip – until he goes home with his new person. We will be gathering contacts from interested persons and will send applications to those whom we think will be a good match. Contact Joyce Fay, 505-463-4553, joycefay@broandtracy.org
---
Bro & Tracy's Recent Fosters, now adopted. See what you missed!